ON DISPLAY
Learn about the life and legacy of Jackie Robinson through artifacts, historical imagery and multilayered storytelling when you visit the museum.
Main Gallery
This gallery chronicles Robinson's extraordinary life against the backdrop of U.S. history, beginning with his birth in 1919. The artifacts, videos and interactive experiences highlight Robinson's multifaceted commitment to advancing equal opportunity for all through activism, civic engagement, and economic empowerment efforts.
Yawkey Sports Gallery
Experience highlights of Robinson's athletic achievements spanning forty years.
Learn the details of Robinson's experience in the Negro Leagues in 1945 and his season with the Montreal Royals, the Dodgers' AAA farm team, in 1946.
A 3/16-scale model of Ebbets Field is a unique feature of the Museum and a state-of-the-art, interactive touchpoint. Learn about the stadium experience and historic moments in baseball in Robinson's time through video content, image projections, and immersive audio.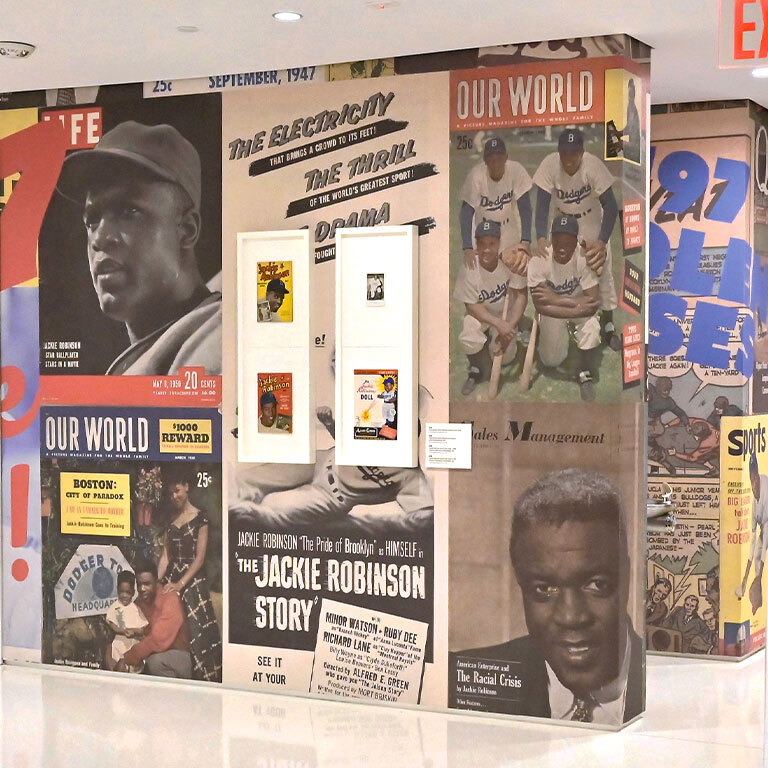 This bold tribute to Robinson's enduring impact on popular culture from 1947 to today features artifacts, magazine covers, comic books, movie posters and more.
HOURS: 11 AM - 6 PM, Thu - Sun